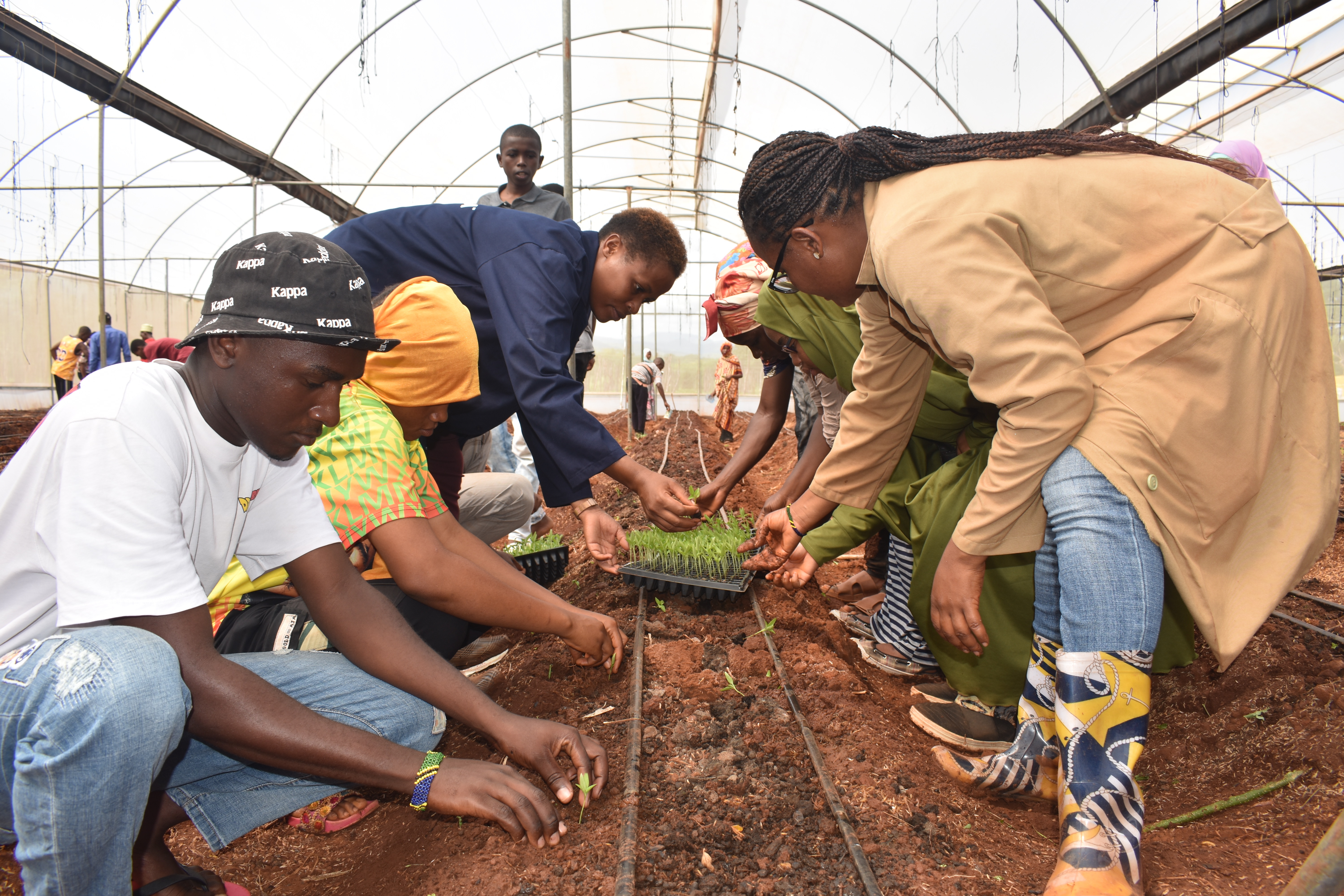 2900 Youths equipped with hands-on training in Greenhouse Construction and the Production of Horticultural Crops
This year SUGECO through the Prime Minister's Office (PMO), Ministry of Labor, Youth, Employment and Persons with Disabilities was awarded a project to train youths in the construction of screen houses and the production of horticultural crops using greenhouse technology.

The project was conducted in four regions of Tanzania including; Tabora, Singida, Pwani, and Dar es Salaam covering the respective twenty-nine (29) District councils in those Regions. In each District Council, over 100 youths benefited from the training. Youths were equipped with practical skills to enable them to do the production. They were able to learn by doing. They were engaged in the preparation of ridges in the greenhouses and in the open field, the planting, and transplanting of tomato seedlings, preparation of soil for seed sowing, identification of the common diseases for horticultural crops and their management, application of crop support for crops planted in the screen house and the general business aspects of horticulture.

This is the second time SUGECO is being awarded this project with the first time being way back in 2019 where 1,400 youths from Lindi and Ruvuma Regions also benefited from the training program.