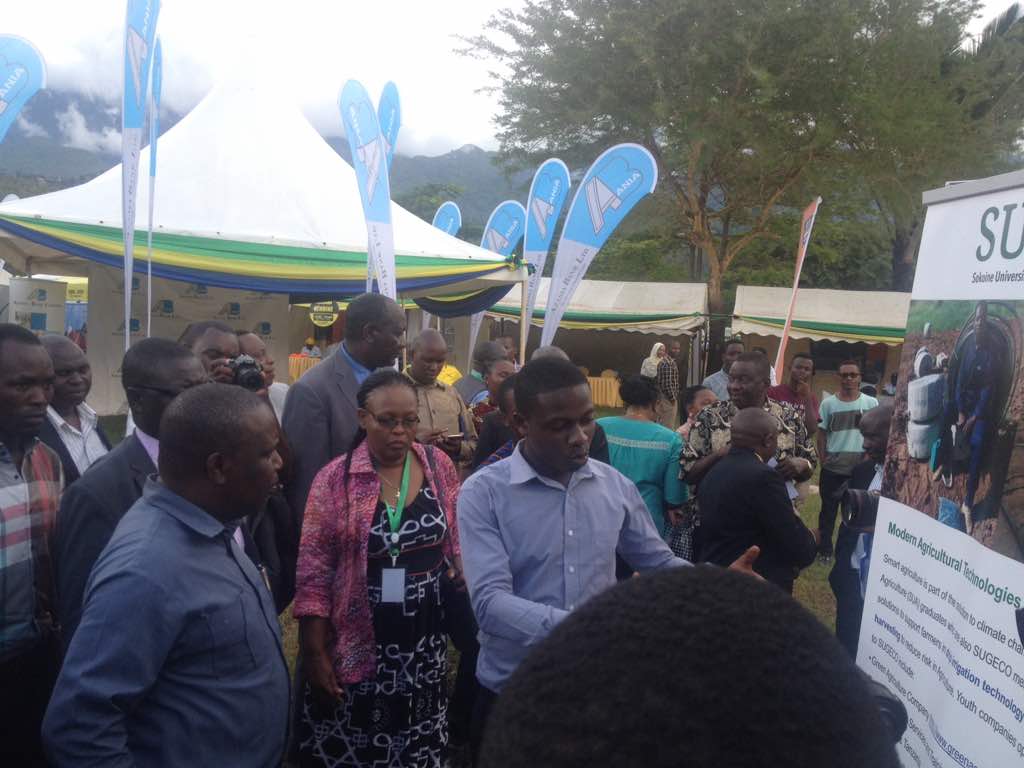 Agriculture and Agribusiness Conference
Members/ staff of Sokoine University Graduate Entrepreneurs Cooperative (SUGECO) participated in the agriculture and agribusiness conference from 9th -12th April 2018 at (SUA). The conference took place in conjunction with Sokoine Memorial Week to celebrate the life and legacy of the Late Hon Edward Moringe Sokoine, the former first Prime Minister of the United Republic of Tanzania who passed away on 12th April 1984.

The conference brought together different agricultural stakeholders to discuss challenges, opportunities and to showcase technologies and solutions that will improve Agriculture sector in Tanzania. During the conference, the minister of Agriculture, Livestock and Fisheries Hon Charles Tizeba who was the guest of honor visited several booths, which were displaying agricultural technologies.
With the theme "Repositioning Agriculture and Agribusiness for Industrial Development in Tanzania: opportunities and challenges" SUGECO's booth were among of the booths visited by Hon. Charles Tizeba whereby SUGECO members got time to present the business environmental challenges (Rules and Regulations) hindering them to grow.