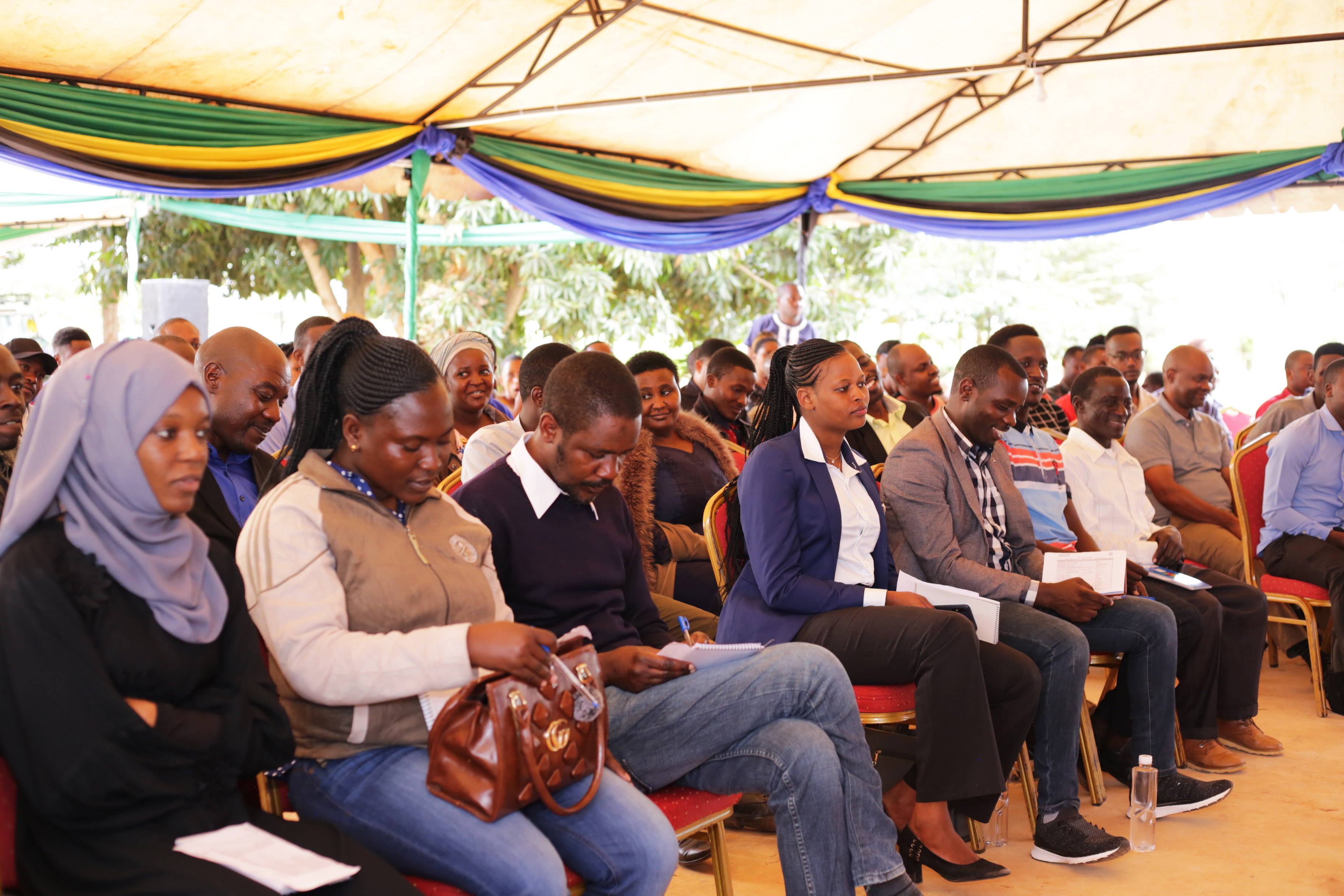 Closure of the SUGECO Agrifood Entrepreneurship Initiative Program
On 22nd July 2022 over 100 entrepreneurs from Morogoro, Dar es Salaam, Mwanza, Zanzibar, Lindi, and Mtwara regions gathered at Sokoine University Graduate Entrepreneurs Cooperative (SUGECO) Morogoro for the closure of the Agri-food Entrepreneurship Initiative Program which is a sponsored training program designed to help entrepreneurs make better choices, fully exploit business opportunities, and advance the entrepreneurial capabilities of both early-stage and established Tanzanian firms.
The Initiative merged the academic excellence of Bocconi University (Italy), University of Maryland (USA), and Sokoine University of Agriculture (SUA) with the experience of SUGECO to offer a cutting-edge business development course to Tanzanian young entrepreneurs and small business owners in the agricultural sector.
The Morogoro District Commissioner Hon. Albert Msando (Center) handing certificates to the beneficiaries of the Agrifood Entrepreneurship Initiative Program.
As part of the project implementation process, participants took part in a three-month business support program and undertook six-course modules focused on developing key entrepreneurial skills. Each module was about three hours in length, allowing participants to benefit from interactive and hands-on methods to enable them to implement change in their business practices.
In addition to the core training modules, participants were provided with mentorship opportunities through dedicated exclusive monthly events and networking opportunities. The SUGECO Initiative was offered free of charge as part of a research program and the experienced instructors tailored the sessions and activities to business needs and provided constant feedback to allow business improvement for the entrepreneurs.