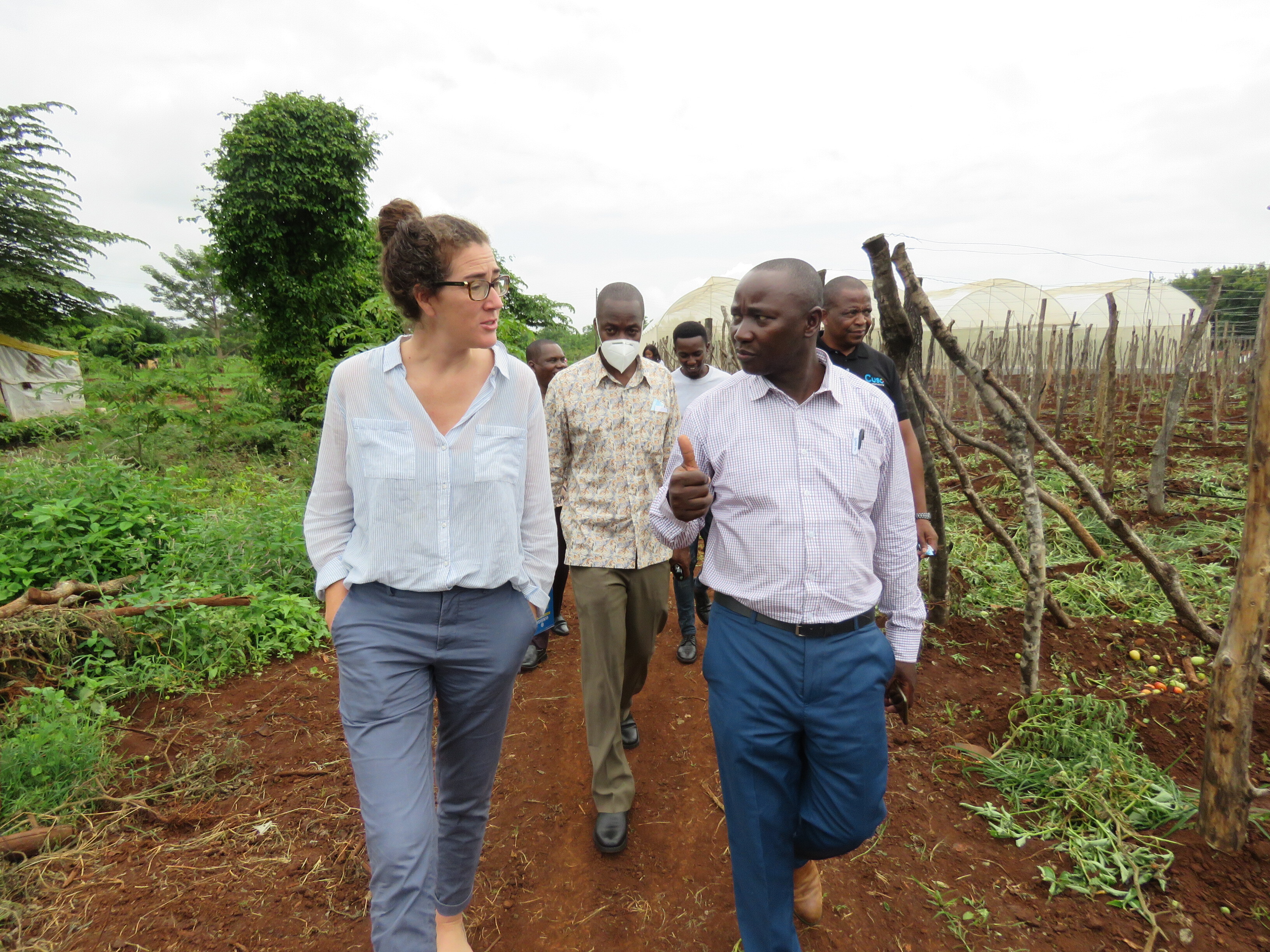 Global Affairs Canada (GAC) and Cuso International Head of program visit SUGECO
On 10th February 2022 the Sokoine University Graduate Entrepreneurs Cooperative (SUGECO) was visited by a delegation from Global Affairs Canada (GAC) led by Ms. Helen Fytche accompanied by Senior Officer, Private Sector Development Mr. Stephen Kijazi, Cuso International Head of Programs for Africa Ms. Anna Squier, Cuso International Country Representative Dr. Romanus Mtung'e, and Finance and Programs Manager Michael Kasubi.
The visit gathered Cuso National and International Volunteers who support the activities at SUGECO in serving the community, especially the Youth and Women. The Delegation got to know deeper about SUGECO, the work of the Cuso volunteers, and its impact on the community.
The Management of SUGECO was so thankful to Cuso International for their volunteer support which not only works to support SUGECO operations but also directly impacts the community at large.
For instance, SUGECO is working with the Prime Minister's Office (PMO) to construct screen houses and train youth in farming using the constructed screen houses in 29 Districts of Tanzania. The volunteers are therefore supporting development initiatives at SUGECO right from the initiation stage through to the actual implementation of the projects till to their end. Just this initiative will reach over 2000 youths, and as such will have a huge multiplier effect on the beneficiary communities just as was rightly mentioned by Mr. Joseph Massimba, Operations and Innovations Manager at SUGECO.
The SUGECO - Kizimba Business Model (KBM) which was also partly supported by Cuso International since its inception in 2021 will promote youth and women's involvement in Agriculture and Agribusiness. The delegation also visited the Kizimba Business Model (KBM) prototype at SUGECO supervised by Cuso volunteer horticulturalist Ms.Marcelina Lubuva. The KBM prototype has been successfully tested with the Habanero chili -Loleza variety which is one of the business cases ready for transferring to the communities in the Kizimba setup.
The harvests are awesome whereby from an acre of the habanero, harvest reaches up to 180 baskets being harvested every week and a basket is sold at Tsh. 6000/= to Tsh. 24000/= depending on the market price and the harvesting itself continues for a period of 6 months. The farming activity itself creates auxiliary employment for casual laborers, transporters, and retailers in the markets most of whom are youths and women. For instance, during harvesting women and youths are paid Tsh 500 per bucket and they harvest 3 times per week. During their visit, the delegation indeed witnessed this as they met with the buyers and youths who were employed for harvesting the habanero chili.