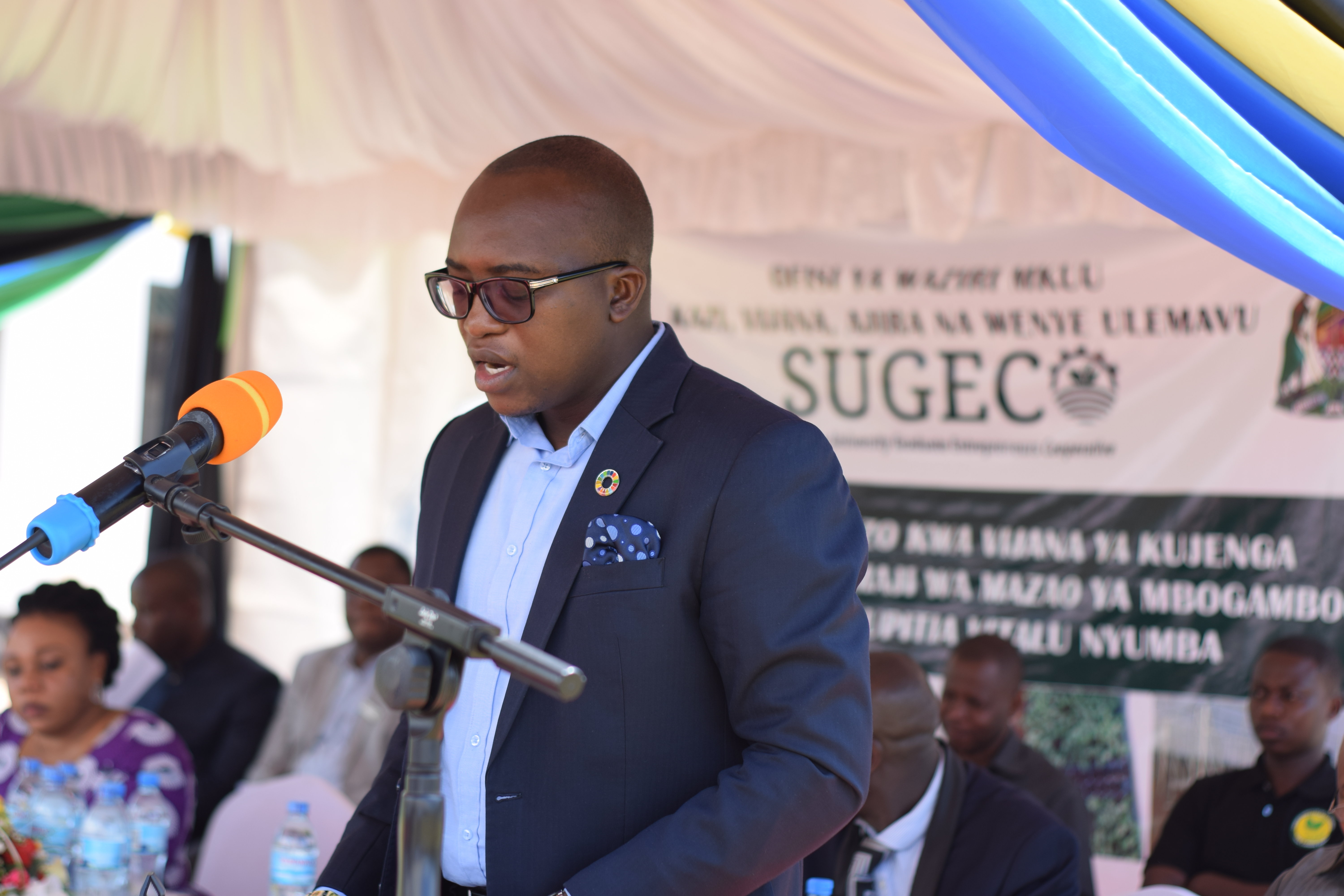 Greenhouse Construction, Installation and Production of Horticulture Crops: Project launch at SUGECO
In January this year , the Government launched an agribusiness training project at SUGECO in Morogoro. The project aimed at capacitating youth on farming technologies and teaching them skills on greenhouse construction and the production of horticulture crops in the greenhouse. This project is implemented by SUGECO with other two companies in eighty four (84) District Councils in 12 Regions. The project will benefit almost 20,000 youth in either construction on horticultural production.

In order to implement this project the Government through Prime Minister's Office responsible for Policy, Parliamentary Affairs, Labor, Employment, Youth and Persons with Disabilities has set aside 2.9bn to equip the youth with knowledge to transform agriculture and create employment opportunities for themselves in agribusiness.
During launching of the project, Deputy Minister of State in the Prime Minister's Office responsible for Policy, Parliamentary Affairs, Labor, Employment, Youth and Persons with Disabilities, Mr. Anthony Mavunde said that "The Youth are economically enabled so that they can also bid for tenders and also provide training consultancies on greenhouse construction, installation and farming technology"
The Deputy Minister of State in the Prime Minister's Office responsible for persons with disabilities Stella Ikupa added that "I would advise that for every 100 youths trained in each District Council that the Councils include 20 persons with disabilities"