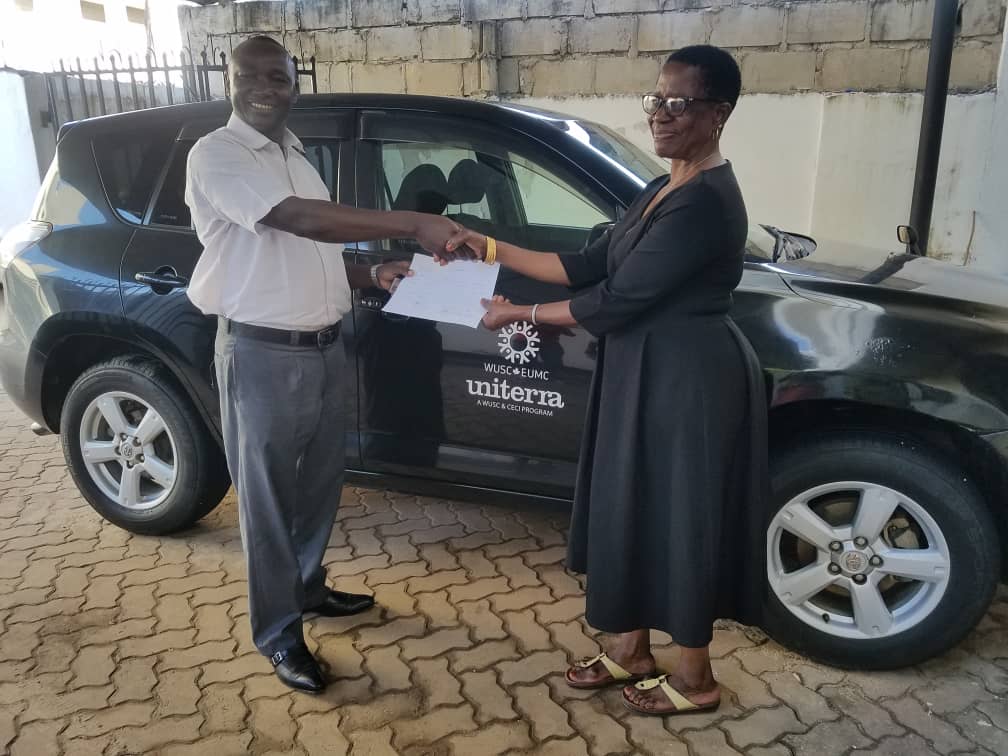 Handling over assets to SUGECO following winding down of wusc's five years program
WUSC Country Coordinator, Manu Mwaipopo(right) hands over the car to SUGECO Director - Revocatus Kimario on behalf of SUGECO
Earlier this month our partner organization WUSC Tanzania handling over its office properties and car to SUGECO following closing of the Uniterra program. The handover was done at Uniterra office located in Dar Es Salaam. SUGECO has been partnering with Uniterra over the past four years, and the program has contributed a lot in our organization including capacity building in communications, accounting, food processing, agricultural technologies etc.
We are thankful for the handover which will continue to facilitate our activities in supporting youth agri-preneurs for self employment and job creation to others. The handover witnessed by Mr. Revelian Ngaiza (Coordinator- National Strategy for Youth involvement in Agriculture in the Ministry of Agriculture)

We are sad the program is ending but we are grateful for the partnership we developed and the remarkable contribution left in our organization. SUGECO will continue to build the strong foundation they laid for us.