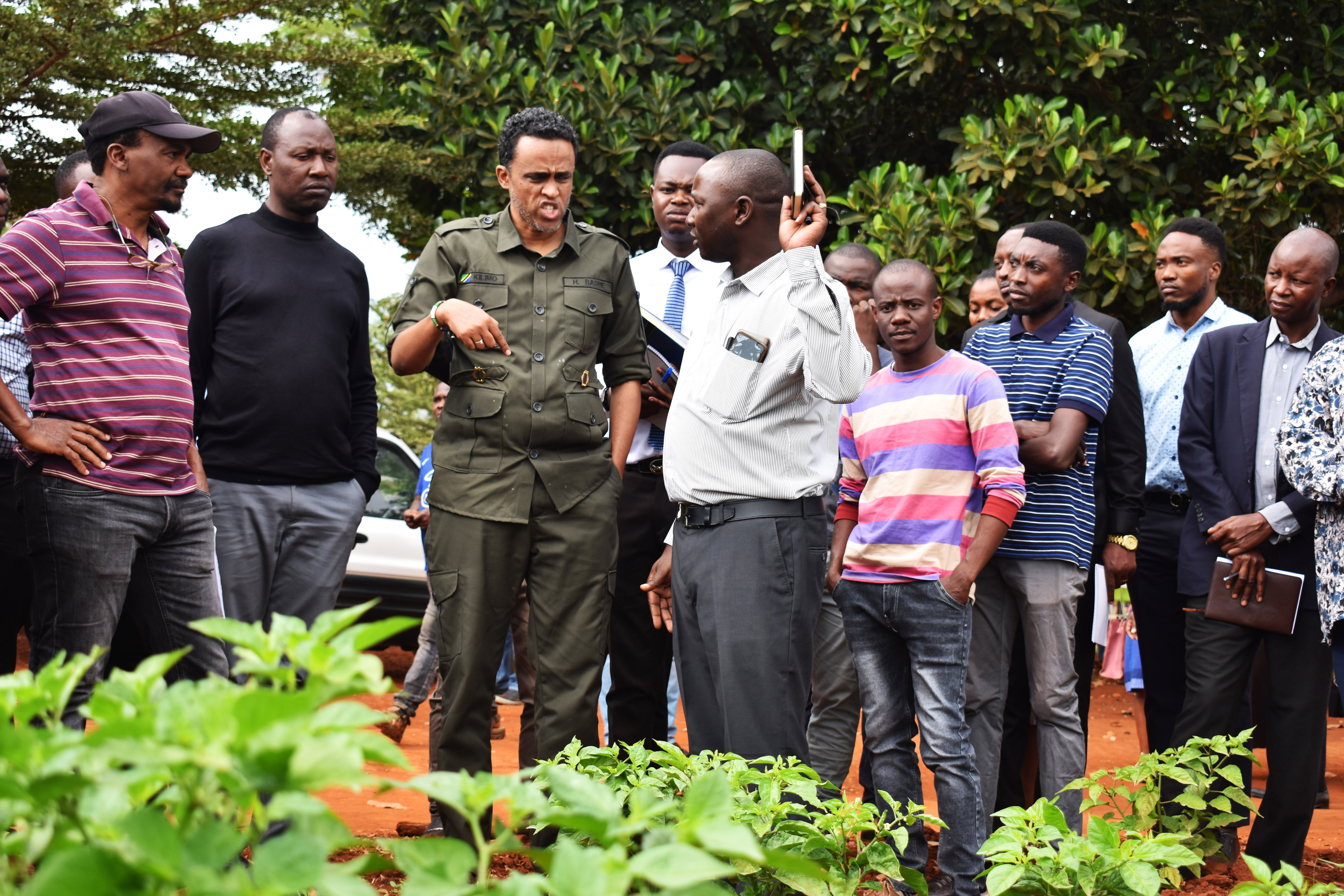 Minister for Agriculture to Tanzania visit SUGECO
On 18th July 2022, the Minister for Agriculture in Tanzania Hon Hussein Bashe visited the Sokoine University Graduate Entrepreneurs Cooperative (SUGECO) during his tour of the Morogoro region. He was accompanied by the Morogoro District Commissioner Hon. Albert Msando and other representatives from the Cooperative office in Morogoro Region.
During his visit, he toured the Dakawa farm where the Kizimba Business Model is going to be implemented and saw the actual activity for maize harvesting whereby the maize was planted to test its productivity and scale the maize business to the farmers. Also, he visited the SUGECO farm where different crops were planted such as beans, sunflower, and habanero chili, and spoke with the youths managing the farms to know how SUGECO is supporting them in skills development, specifically in Agribusiness.

"SUGECO is preparing us to get knowledge and skills for the production of different crops especially beans and sunflower which is one of the strategic crops for the implementation of the Building Better Tomorrow Agenda by the Ministry of Agriculture". Said Malimi Petro Malimi.

The Minister for Agriculture was so impressed by SUGECO specifically how we contribute to employment creation opportunities for youth in Tanzania through Agricultural value chains and advise SUGECO not to engage much in trials for different crops but to commercialize the available crops that are already adopted by the Tanzanian farmers.