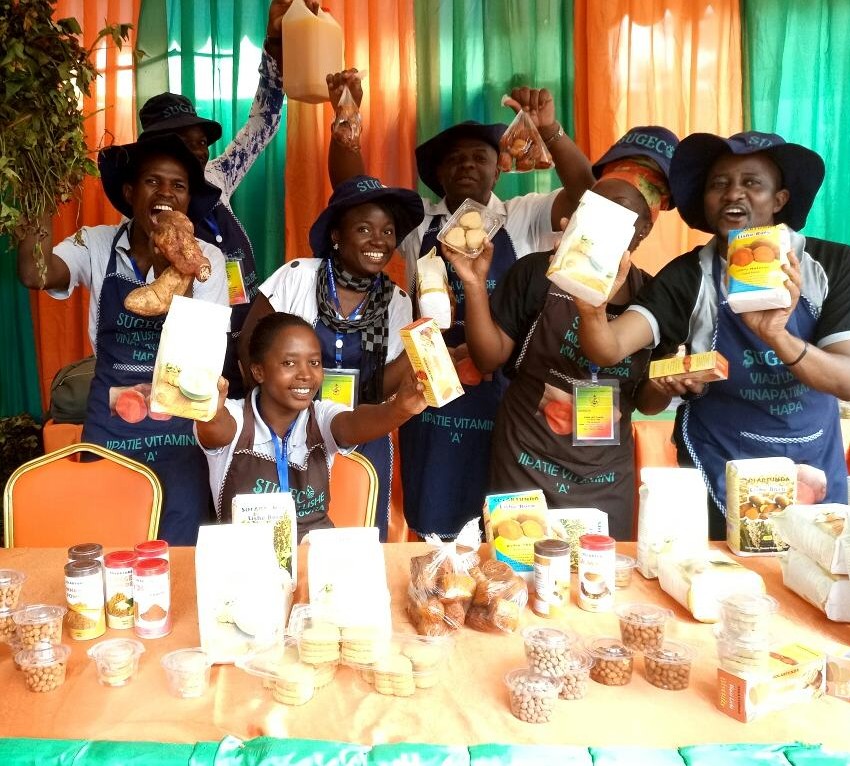 Nane Nane (Agriculture exhibition) 2017
SUGECO participated in Nane Nane (Agriculture exhibition) this year 2017 in Eastern Zone Morogoro. It is the first year that SUGECO has its booth, and we are proud to announce that we won second place after MVIWATA on the overall presentation of non-governmental organizations participating in the exhibition. At Nane Nane, over 1000 visitors came to our booth to learn about Orange Fleshed Sweet Potato (OFSP) and Yellow Maize which are among the crops that we are insisting people cultivate under our Nutritional Awareness and Cash Crop Value Chain (NACC) project in Gairo and Kilosa district in Morogoro.
Moreover, we had the opportunity to introduce our new Sugeco Farmers brand which received positive feedback from the visitors. Under this brand, we showcase different products, ranging from OFSP flour to OFSP-related products; such as biscuits, groundnuts, buns, and juice. The reason why we are promoting both OFSP and Yellow maize is due to its high vitamin A (90%) content. At Nane Nane, we played a big role in educating people to consume the crops to avoid vitamin A deficiency and malnutrition which is a huge problem in Tanzania.