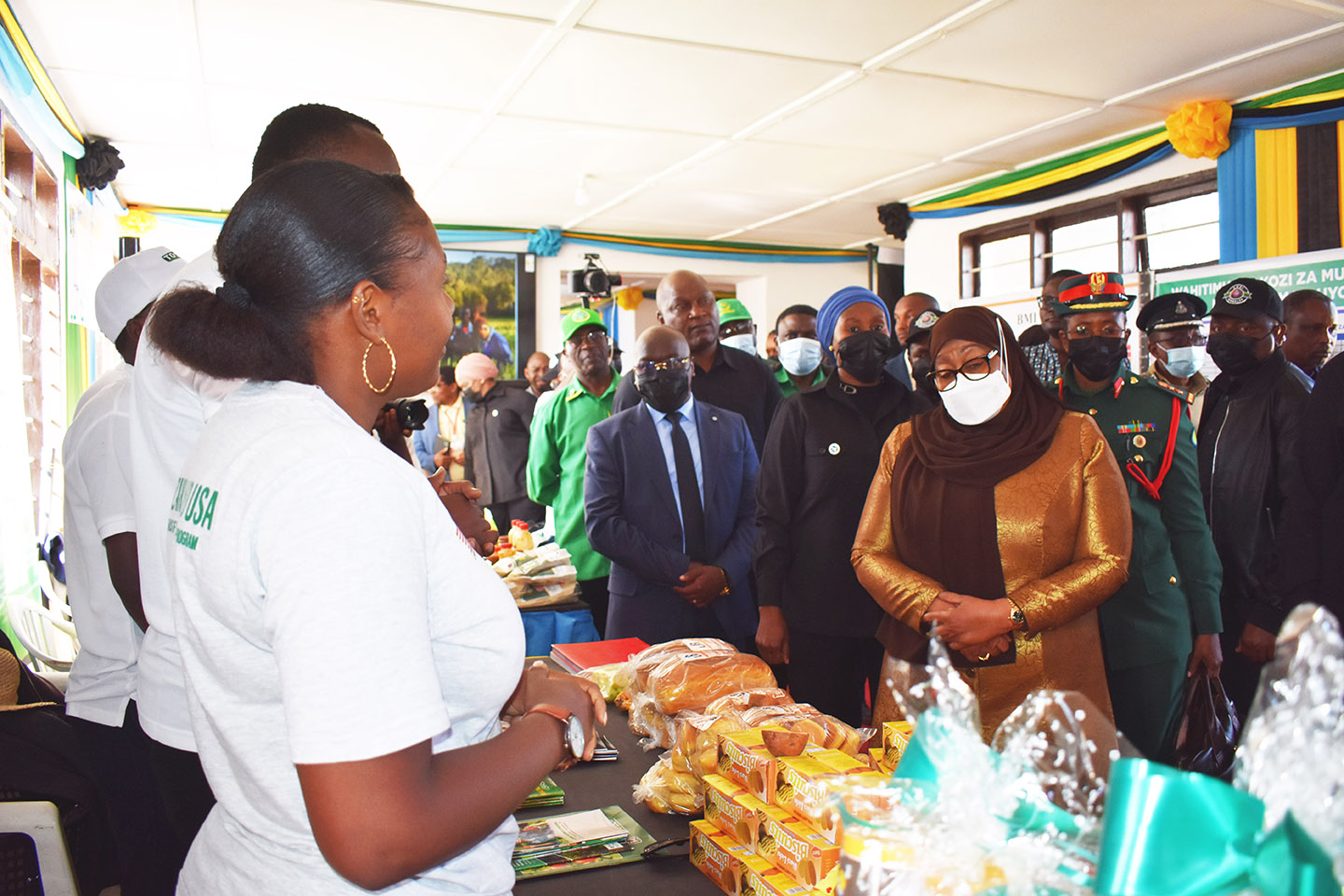 Nanenane( Agricultural Fair) in Mbeya and Morogoro Region 2022
The first week of August is all about agriculture in Tanzania. From August 1st onwards, agricultural fairs are organized all over the country, culminating in the national holiday Nane Nane on August 8th
Each year on Nane Nane (meaning eight eight day), the important contribution of farmers to the Tanzanian economy is celebrated every year starting from the 1st – 8th day of August. In eight cities, including Mbeya, agricultural fairs are organized. Companies, Farmers, Institutions, and Regional and local officials are drawn to see the latest developments and opportunities in the agriculture sector.
In 2022 SUGECO participated in a nanenane fair in the Eastern Zone in Morogoro and Southern Zone in Mbeya where a national fair took place. During nanenane, most booths are set up to showcase services or activities done by individuals, groups, or institutions in the Agricultural Sector for people to learn from them.
As part of recognizing the contribution of farmers to our society, SUGECO participated in nanenane in Mbeya as well as in Morogoro Region. SUGECO in collaboration with the Ministry of Agriculture Training Institute (MATI-Uyole) set up a booth to showcase our work in the agribusiness sector and provide education while also showcasing the products and services offered by our members and young entrepreneurs.
During the exhibition, we were glad to have different Government officials visit us and commended SUGECO for the good work we are doing in supporting young graduates in creating businesses along the agricultural value chains.
We were so lucky to be visited by the President of Tanzania Hon. Samia Suluhu Hassan at our booth during the closure of the ceremonies. She was accompanied by the Minister for Agriculture Hon. Bashe Hussein and explained our work in contributing to the Agriculture Sector in Tanzania where the president was so impressed by our work and urged other Universities to learn from what SUGECO is doing in supporting young graduates.
Also the Tanzanian Vice President Hon. Philip Mpango visited our booth during the opening of the nanenane fair. He was accompanied by the Minister of Agriculture Hon Hussein Bashe who introduced SUGECO and its services. He also requested the vice president to visit SUGECO to see our work and the young graduates who are from different universities working with SUGECO to prepare them for the implementation of the Kizimba Business Model.
He was so impressed to see some of the young graduates who are engaged in farming and promised to visit SUGECO offices in the Morogoro Region to see what we are doing in impacting the lives of young graduates through agribusiness.
In addition, the Tanzanian Chief Secretary Ambassador Hussein Katanga also visited our booth and we got an opportunity to explain our work in contributing to the Tanzanian economy, and job creation through agriculture.