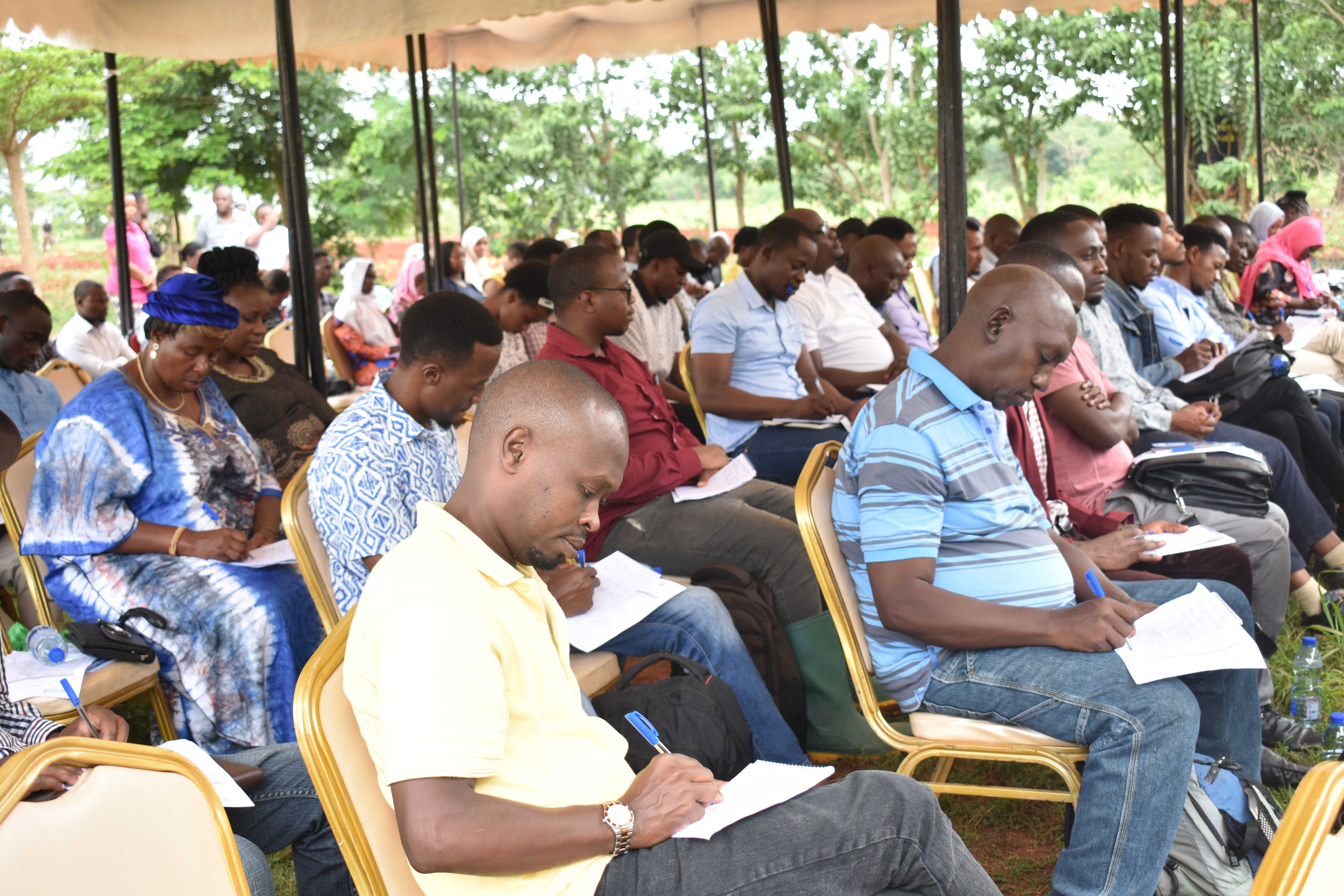 SUGECO AgriFood Entrepreneurship Initiative (SAEI) beneficiaries gathered at SUGECO for a monthly event
On the 4th and 5th of February 2022, the SUGECO AgriFood Entrepreneurship Initiative (SAEI) conducted a monthly event for Entrepreneurs. The event involved over 160 entrepreneurs from the Regions of Morogoro, Arusha, Dar es Salaam, Dodoma, Iringa, Lindi, Mwanza, Kagera, Coastal, and Zanzibar. SUGECO AgriFood Entrepreneurship Initiative merges the academic excellence of Bocconi University (Italy), University of Maryland (USA), and the Sokoine University of Agriculture with the experience of SUGECO to offer a cutting-edge Business Development course for Tanzanian Young Entrepreneurs and Small Business Owners in the Agricultural sector.
This is a sponsored training program designed to help entrepreneurs make better choices and fully exploit business opportunities that will advance entrepreneurial capabilities for both Early-stage and Established Tanzanian firms.
The goal of the monthly event was to enhance the engagement of the SAEI beneficiaries for them to fully participate in the ongoing Training and Research activities while enabling them to learn about Business Opportunities in the agri-food sector in Tanzania and preparing their mindsets for entrepreneurial thinking, imparting skills on how to tap into the vast Business Opportunities and understanding better the Tanzanian Business Environment.
The event involved the following; Inspiring participants to develop Self-sustaining Business enterprises, Preparing and activating participants for Mindset Change towards Entrepreneurship and Business Establishment and Connection to the different Business Development Service Providers present, Senstizatizing the selected beneficiaries on the available Agribusiness Opportunities and SUGECO Business Incubation Services, Strengthening the ongoing training for the youths and college graduates on how to become successful entrepreneurs using various models.