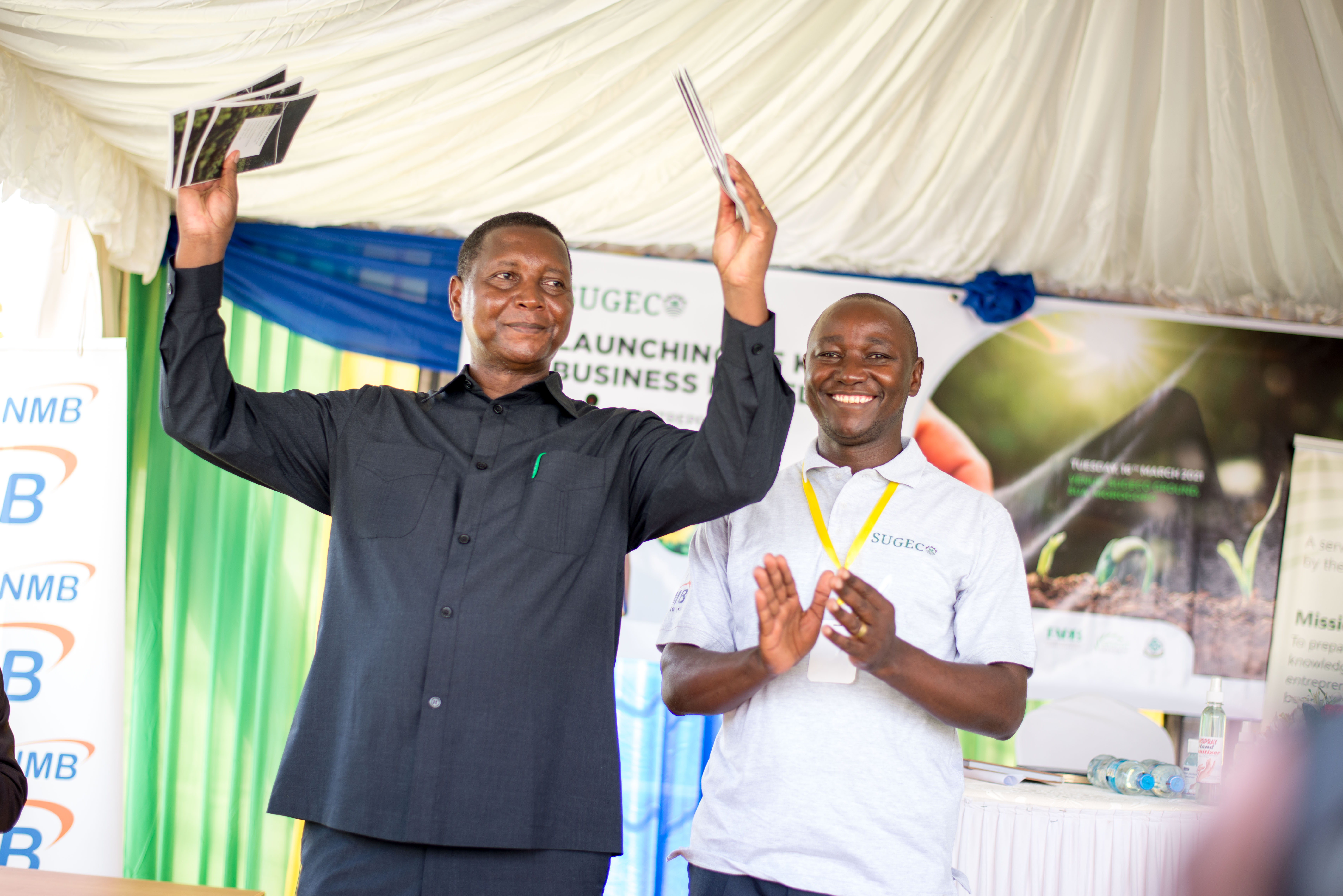 SUGECO introduces Kizimba Business Model (KBM) An Entrepreneurial Approach for Agriculture Sector Development in Tanzania.
SUGECO is a service cooperative for the youth by the youth working to foster skills development and Agri-enterprising for enhanced youth employability through diverse strategies and services.
The core of SUGECO is mindset transformation, skills development, incubation, business development services, and policy dialogue.
Since its inception in 2011, SUGECO has provided a wide variety of agribusiness services to youth and women for improving livelihood and employment creation through agricultural value chains.
However, in 2021 SUGECO came up with the new model named "Kizimba Business Model", a technical product in form of an entrepreneurial approach for agriculture sector development which is meant to facilitate strong Public-Private-Partnership for inclusive resource mobilization and youth engagement in agriculture for skills and employability.
Launched in March 2021 at SUGECO by the Minister for Agriculture Hon. Prof. Adolf Mkenda, the model brought together over 200 different Stakeholders, Academia, Private Sector (Banks), Industrial/Processing Firms, NGO's (engaging in farming) International Organizations, and the Government representatives from the Ministry of Agriculture and agencies responsible for science, technology, industry, Trade and Investment, Youth, Labor, and employment and the Prime Minister's Office to discuss this new approach and work together to improve the agriculture sector in Tanzania while creating employment opportunities for youth in Agribusiness.
"Kizimba Business Model is the best way to help farmers get all necessary infrastructure and services in agriculture in one place easily thus helping them to increase productivity. So the Government and Ministry applaud this Approach and we need it to be implemented soon so that we can see, learn and apply it in other parts of the country" Said Prof. Mkenda.
Minister for Agriculture Hon. Prof. Adolf Mkenda (left) and SUGECO Executive Director Mr. Revocatus Kimario (right) with other invitees had a tour at SUGECO during the launch of the Kizimba Business Model.
During the launch, SUGECO Executive Director, Mr. Revocatus Kimario explained the genesis of Kizimba Business Model and how it will work to solve youth unemployment, bring actors together, agriculture transformation, and contribute to the national economy. This Approach will play an important role in the economic development of the country and employ more than 2400 young farmers in the production of coffee, mangoes, sunflower, and soya bean in the area of 1500 acres located in the Dakawa-Morogoro Region.
Well taken by the Ministry of Agriculture, the Government has shown commitment in collaborating with SUGECO in implementing this approach. Also, other stakeholders and Banks will collaborate with SUGECO to ensure the approach is implemented and Tanzanian youth are benefiting.

In addition, SUGECO has started to collaborate with NMB Bank and LONAGRO in Tanzania to visit Dakawa farm where KBM is going to be piloted.

SUGECO is also welcoming different stakeholders towards the implementation of this approach.