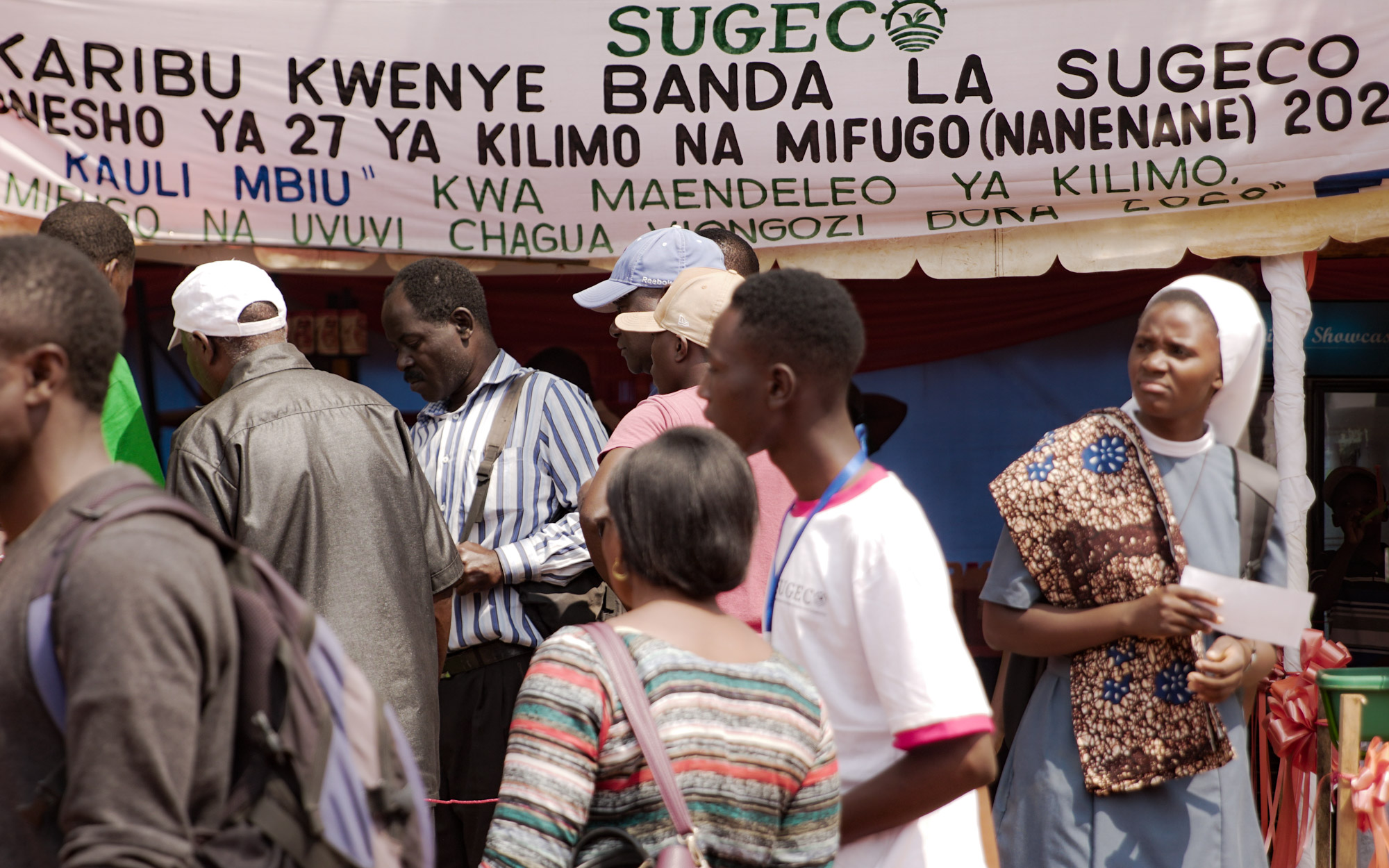 SUGECO participated in Agricultural Exhibition (Nanenane) 2020
The Sokoine University Graduate Entrepreneurs Cooperative (SUGECO) participated in the NANENANE exhibition that took place in NaneNane grounds in Morogoro Tanzania. NaneNane day is celebrated to recognize the important contribution of farmers to the national economy. Nane Nane refers to the Agricultural Exhibition that takes place every year for one week. In the Agricultural exhibition, farmers and other agricultural stakeholders, government and private institutions showcase their services and activities to the public.
During the NaneNane exhibition, at least 2000 people visited our pavilion and commended SUGECO's activities in promoting youth involvement in agriculture for self-employment through agricultural value chains. Visitors also congratulated SUGECO for planning to establish the kizimba business model to create sustainable agricultural enterprises for youth in the agribusiness sector. The Kizimba business modal is recognized as a good method of attracting youth to engage in agribusiness and improving people's livelihood, since it provides an opportunity for people who will be involved in the model to acquire the necessary skills and knowledge needed in the agribusiness venture while earning some money and it is in line with the fifth phase of the government's industrialization agenda.
During Nane Nane, various Government officials visited us and commended SUGECO for good work in empowering youth and women entrepreneurs in the agribusiness sector.