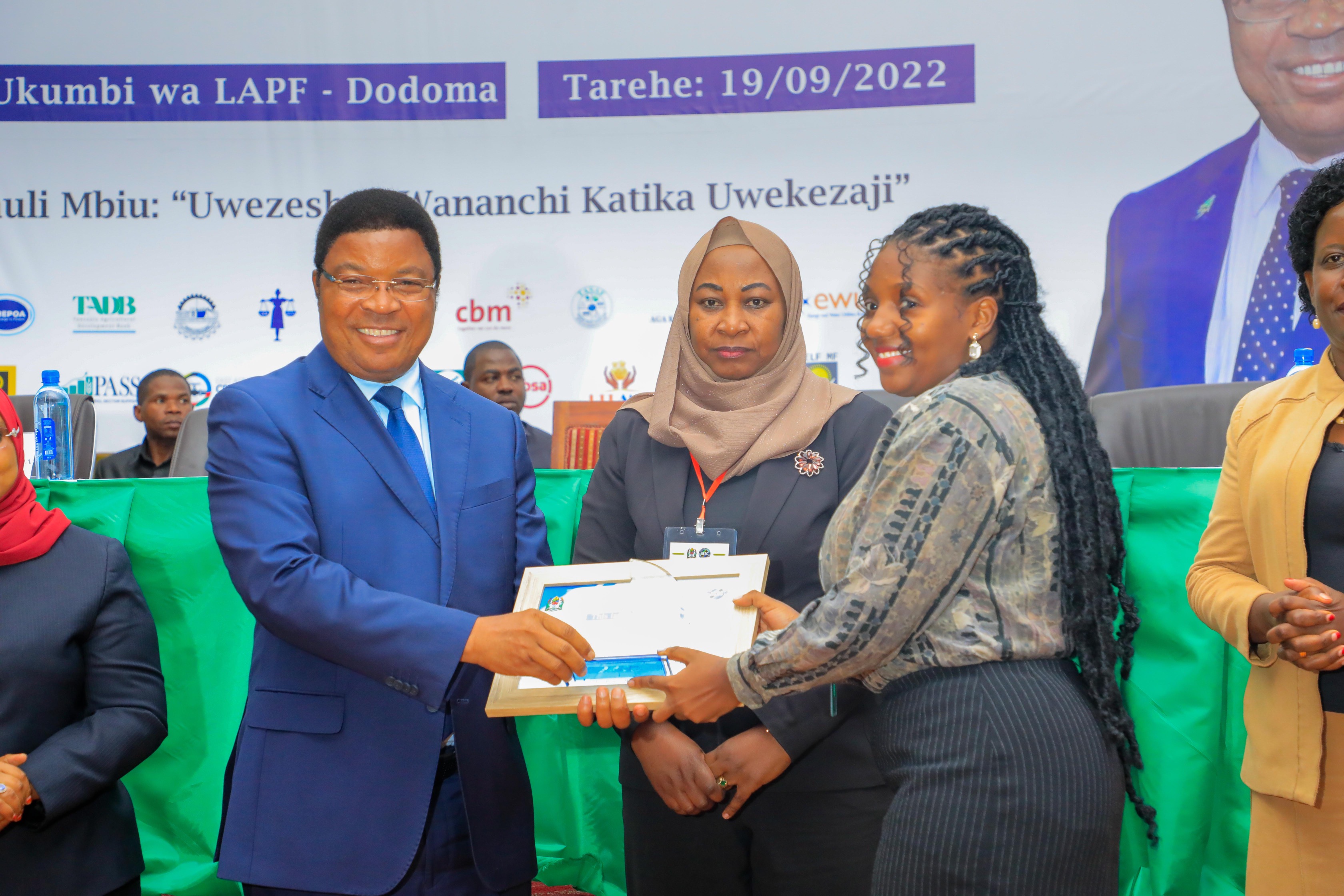 SUGECO receive an award from National Economic Empowerment Council (NEEC)
SUGECO is honored to receive an award from the National Economic Empowerment Council (NEEC), in recognition of the deliberate efforts taken to empower the Tanzanian community economically through investment in mindset transformation and incubation facility services to name a few.
This award was presented to SUGECO during the 6th Annual Economic Empowerment Forum, held on Monday 19th September 2022, at LAPF Conference Centre in Dodoma. The Guest of Honor was Honorable Kassim M. Majaliwa (MP) the Prime Minister of the United Republic of Tanzania.
SUGECO extends warm gratitude and appreciation to NEEC who hosted the event, all Honorable Ministers and government officials present in attendance, partner organizations, and institutions who continue to cheer on SUGECO's vision.