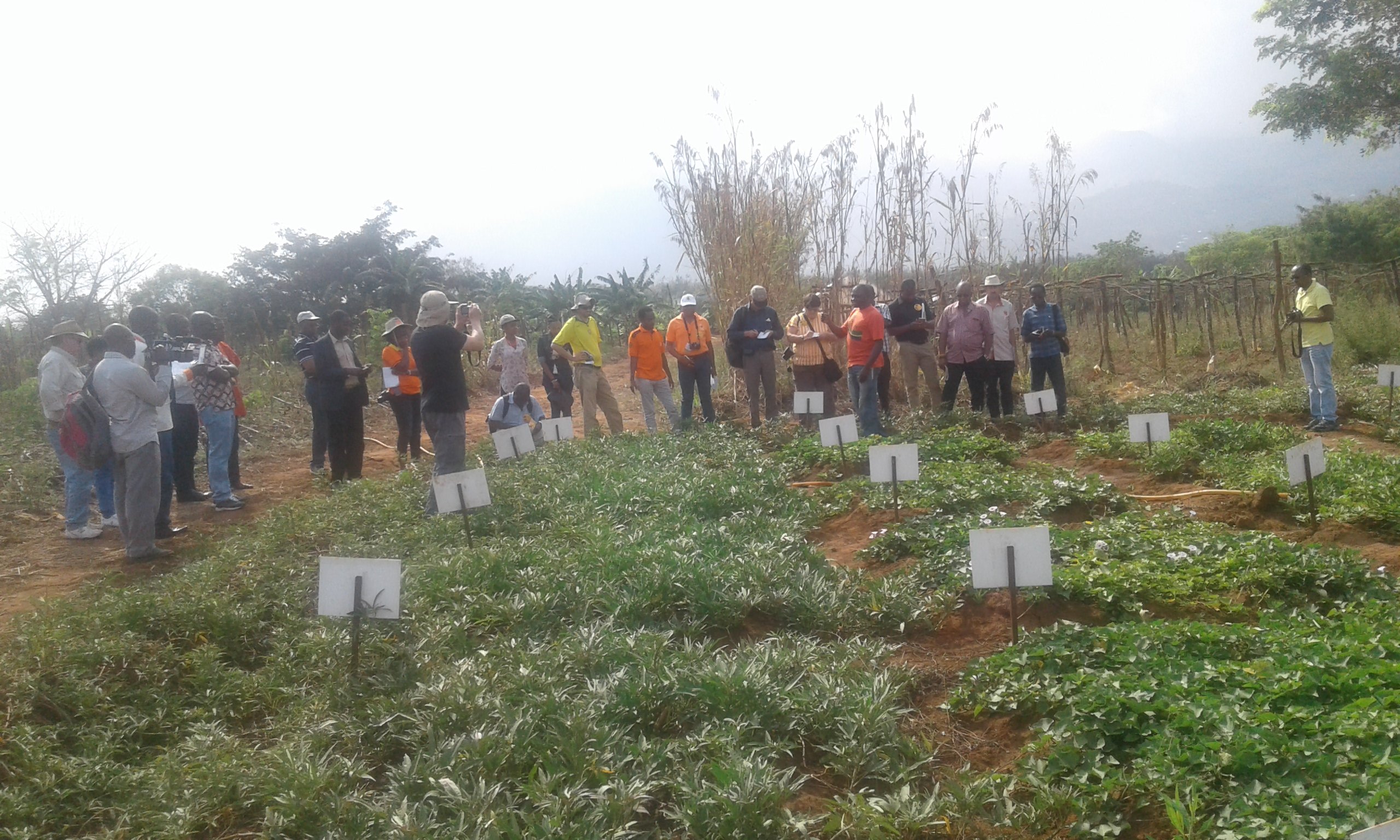 Sweet Potato for Health Initiative Exhibition (SPHI)
Sokoine University Graduate Entrepreneurs Cooperative (SUGECO) participated in the Sweet potato for Profit and Health Initiative (SPHI) exhibition in Dar es Salaam-Tanzania at Mlimani City Mall on 24th September 2017. SPHI seeks to reduce child malnutrition and improve economic income for smallholder farmers through effective production and expanded use of sweet potatoes. The exhibition brought together 10 countries that are producers and processors of Orange Fleshed Sweet Potatoes (OFSP). Different sweet potato innovations from Tanzania, Kenya, Uganda, Ghana, Mozambique, Ethiopia, and Rwanda that were displayed, were funded by International Potato Centre (CIP), private sectors, and partners. Over 800 people participated due to curiosity, interest in the taste of sweet potatoes, and searching for a new market. The slogan for the exhibition was "Kiazi Lishe kwa afya yako", which means "OFSP for your health."
They highlighted the champion producer of sweet potato production in Africa as follows; Nigeria is the number one producer of sweet potatoes with a total of 4 million tones per year, followed by Tanzania at 3.5 million per year.
After the exhibition, on 25th September 2017, SUGECO also participated in a meeting held in Dar es Salaam-Tanzania for the SPHI, under the theme of "Building Resilient Food Systems with Sweet Potato.". It brought together over 100 delegates, ranging from farmers, researchers, donors to non-governmental organizations to work on different sweet potato value chains, including production, and post harvest technologies to marketing in 16 countries in Sub-Saharan Africa.

The participants had an opportunity for field visits for two days on the 27th-28th September 2017 to see some of Tanzania's sweet potato seeding systems, root production, and post-harvest handling and processing. SUGECO was lucky receive the delegates to our premises and to show them our work on sweet potatoes value addition as part of their field visit.