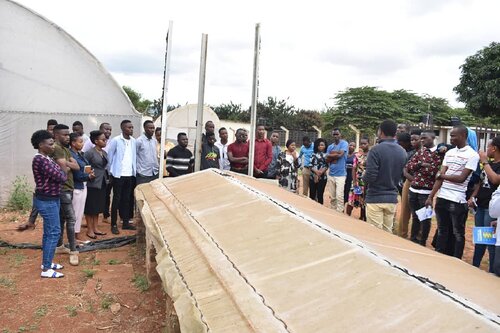 The sardines drying technology improves lives for local community
Over 100,000 people in Ghana Island, found on Lake Victoria, Tanzania earn their living from the Sardines business. However, the business is not lucrative as harvesting and drying of sardines is done using traditional methods such as drying on the sand.
This is due to the lack of electricity, poor drying technologies, and other improved facilities. This has caused over 50% of the harvested sardines to go to waste completely and the remaining have poor quality leading to a low price value of over 80% compared to sardines dried on grass and rocks (SUGECO survey 2020).

The survey revealed that there are over 1,600 fishermen, of which 40% are in the sardine fishing business. It was further observed that about 1,344 tons of sardines are dried monthly, of which the loss in terms of value is around $400,000 due to price depreciation, resulted from poor drying technology.

In 2020 SUGECO came up with an initiative of installing three (3) solar dryers on Ghana Island to enable the community to use solar drying technology and reduce the volume of sardines being wasted and accelerate the sustainable income to the fisherman while improving the livelihood of the community on Ghana Island. Through this intervention SUGECO believes that drying sardines using solar drying technology will help to cut sardine waste, sardines will be dried in hygienic conditions/good quality, have long shelf life, improving quality standards, and exploring new markets.

SUGECO doesn't end with installing the solar driers but rather, SUGECO conducted training to the local community based on food safety and hygiene (sardine case). The aim was to create awareness and help the local community to understand the sardine loss situation, how to improve the situation and the benefits of proper handling of sardines.